Ad blocker interference detected!
Wikia is a free-to-use site that makes money from advertising. We have a modified experience for viewers using ad blockers

Wikia is not accessible if you've made further modifications. Remove the custom ad blocker rule(s) and the page will load as expected.

Warrior is a song by Demi Lovato which appears as the thirteenth track on her fourth album, DEMI. Demi Lovato calls the song "the hardest and most easiest song to write". When the release of Demi was announced, it was said there would be a sequel to "Skyscraper". Warrior is that sequel.
Critical Reception
Edit
On May 9, 2013 in a track-by-track Billboard review, writer Jason Lipshutz stated: "Most of "DEMI" sidesteps the personal struggles -- and Lovato's triumph over them -- that she laid out on "Unbroken" but "Warrior" serves as a follow-up visit to "Skyscraper" territory, this time with the singer declaring herself a phoenix that has risen from all-too-public ashes. "I've got shame, I've got scars, that I will never show/I'm a survivor, in more ways than you'll know," Lovato sings as a piano line volleys with a cello." [1]
Live Performances
Edit
Demi performed "Warrior" at the 2013 Dignity Gala on October 18. "Warrior" was a part of the setlist for Demi's Neon Lights Tour.
This is a story that I have never told

I gotta get this off my chest to let it go
I need to take back the light inside you stole
You're a criminal
And you steal like you're a pro
All the pain and the truth
I wear like a battle wound
So ashamed, so confused
I was broken and bruised

Now I'm a warrior
Now I've got thicker skin
I'm a warrior
I'm stronger than I've ever been
And my armor, is made of steel, you can't get in
I'm a warrior
And you can never hurt me again

Out of the ashes, I'm burning like a fire
You can save your apologies, you're nothing but a liar
I've got shame, I've got scars
That I will never show
I'm a survivor
In more ways than you know

Cause all the pain and the truth
I wear like a battle wound
So ashamed, so confused
I'm not broken or bruised

'Cause now I'm a warrior
Now I've got thicker skin
I'm a warrior
I'm stronger than I've ever been
And my armor, is made of steel, you can't get in
I'm a warrior
And you can never hurt me

There's a part of me I can't get back
A little girl grew up too fast
All it took was once, I'll never be the same
Now I'm taking back my life today
Nothing left that you can say
Cause you were never gonna take the blame anyway

Now I'm a warrior
I've got thicker skin
I'm a warrior
I'm stronger than I've ever been
And my armor, is made of steel, you can't get in
I'm a warrior
And you can never hurt me again

No oh, yeah, yeah

You can never hurt me again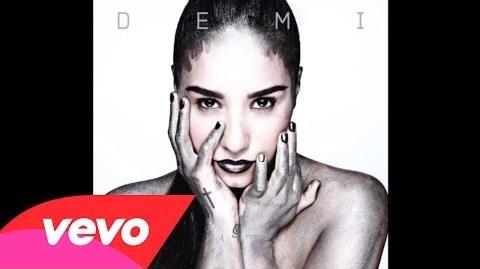 References
Edit